Could someone explain the letter in "Mysterious Affair at Styles"? [spoilers]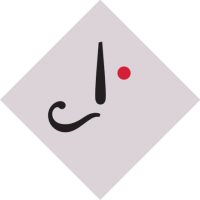 Steelbeard
USA
I've just finished reading Styles and I don't understand Poirot's answer to Hastings, in the final chapter, when Hastings asks when Poirot first began to suspect Evelyn Howard. Poirot says that it was when he discovered she told a lie at the inquest about the letter.

I don't understand the significance of the letter at all. Poirot noticed that Miss Howard and inserted a 1 in front of the 7 in the date line, to make it appear that the letter was sent on the 17th, and not on the 7th. After Hastings asks him why she would do this, he says "Why does Miss Howard suppress the letter written on the 17th, and produce this faked one instead? Because she did not wish to show the letter of the 17th. Why, again? And at once a suspicion dawned in my mind."

Poirot elucidates no further. What letter of the 17th did she not wish to show? Was there another letter Mrs. Inglethorpe wrote to her? When?
Back in the chapter about the inquest, the facsimile of the letter she faked is shown, and Hastings remarks that he and Poirot had "already seen it." When was that?

If anyone could clear this up for me, I'd be appreciative.
Tagged: