Agatha Christie Conference 2017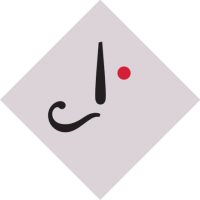 Dr.Sheppard
Oxford, UK
Agatha Christie Conference 2017
Lucy Cavendish College, Cambridge
Once in a while you realise you have been privileged to share in something very special. An evening event allowed an audience of over 30 Agatha Christie fans to enjoy an exclusive cast reading of the play, A Daughter's a Daughter by Agatha Christie. Organised by Julius Green, (an independent theatre producer and avid Christie fan) and staring Sophie Hanna and members of The Agatha Christie Theatre Company.
A Daughter's a Daughter was ordinally written as a play in the 1930s, but was not premiered until July 1956 at the Theatre Royal, Bath, where it ran for one week and eight performances under Christie's pen name of Mary Westmacott. It was to be the only performance in Christie's lifetime. It has been performed on stage on two other occasions: at the 2001 Agatha Christie Theatre Festival, and in 2009 in its West End premier, directed by Roy Marsden, and with the cast of The Agatha Christie Theatre Company.
Note: This reading also stared Dr Jamie Bernthal and Dr Mark Aldridge.
Tagged: