NAME A CHARACTER IN SOPHIE HANNAH'S FORTHCOMING POIROT NOVEL!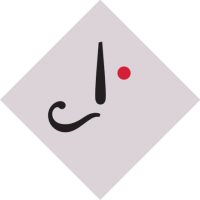 GKCfan
Wisconsin, United States
Here's a contest Sophie Hannah is holding for her next Poirot continuation novel.
HOW TO ENTER
It's simple…
All you need to do is read the character description below and come up with a name that you think will suit the character.
Then enter your idea into the form below and vote on one other entry that you think works well.
The Character
A man in his late fifties: eminently respectable, professional. Smartly dressed, grey-haired, bespectacled. Tall and thin. So ordinary looking that he almost looks sinister – as if the ordinariness and respectability might be a disguise of some kind. He's the solicitor of the murder victim, and he's become a longstanding family friend over the years. He handles the deceased's considerable estate. He has a strong sense of duty but very little imagination. When he is able to help Poirot, it's by passing on what he knows about the characters of the family members. He is slightly naive, and cannot bring himself to believe that anyone associated with himself might be murdered.
Sophie will announce the winning name on Facebook on Sunday 6th August shortly after 8pm when the competition closes. The winner will also be notified by email.
Sophie's decision as to which name she uses in the novel will be final, but she will take into account which names are the most popular!
https://www.amazon.com/Adams-Agatha-Christie-Cover-Story/dp/0905895622/ref=sr_1_6?s=books&ie=UTF8&qid=1500503578&sr=1-6&keywords=tom+adams+agatha+christie
Tagged: