The Little Grey Cells Called Poirot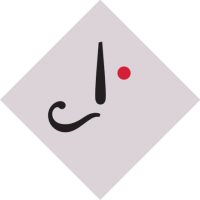 PoirotBabosaGalaxy
Fort Lauderdale
Part 1: Welcome to the Agatha Christie Galaxy...
Intro:
The characters are little light blue grey cells that look like moving optic tentacle fingers with neon green eyes and elegant moustaches. Clues are like food pellets for the little grey cells.
Perhaps, there must have been a design that all these little light blue grey cells were illuminating beings. The little grey cells were all glowing and all on the brink at the edge of space.
They were all blinking and all thinking about all of it.
While sinking into an oblivion of a million stars, their thoughts came cross the mind of each one and other to have the same feeling all the time despite the space... Well, space is only really part of that grey matter. Space is like a mind.
Story:
Phil was amazed how quickly his hard-earned work at the office went out so rapidly. Bags of clues filled the starry streets. Coffee was ever so costly but a hamburger was affordable. Phil ate what he could have; mostly protein. Phil went inside McDonald's to grab a hamburger. Ahead of him in line was some strange looking little light blue grey cell with enormous moustaches who ordered a double hamburger. For Phil, one single hamburger was a mouthful even if it had a leftover piece of rotten lettuce on it, he'd eat it. Honestly Phil was starving. Phil observed as the hamburger grillers grilled pieces of slam ham at 200 degrees on a metallic slab. Phil was so hungry. Carbohydrates and proteins, thought Phil, he must have something to eat. When Phil finally ordered his meal: one single hamburger, he stood by a white disc table eating. As Phil ate the hamburger, he looked up to view a little grey cell with the enormous moustaches. He wondered about those moustaches.
As Phil finished the hamburger, the little grey cell with the enormous moustaches approached Phil.
"Hello," the little grey cell with enormous moustaches announced, "I am Hercule Poirot."
"Hello," smiled Phil.
Poirot presented Phil with a digitalized card that read:
. M. Poirot Investigations
Supra Astro-Auf-Naxos
700 Agatha Christie St, suite #19
Lon-Don-Cosmo City A73
"Thank you," was the only thing Phil could have thought to utter.
"You are most welcome."
Poirot wiggled his moustaches and watched as Phil slid out of McDonald's. Poirot had been staring very suspiciously at a list that Poirot had thought, Phil might have left behind....
-Follow Miss Ratchett's steps
-Steal Miss Ratchett's ring
-Grab Miss Ratchett's nail polish
-Snatch Miss Ratchett's bracelet
-Pick Miss Ratchett's credit card
-Collect Miss Ratchett's key
-Acquire Miss Ratchett's glasses
-Possess Miss Ratchett's nails
-Pinch Miss Ratchett's gems
-Fetch Miss Ratchett's C.D.
-Assume Miss Ratchett's identity
-Poison Miss Ratchett's drink
"Very strange, indeed," Poirot had thought.
Tagged: