Swapping one Sleuth for Another - Christie "What If" Scenarios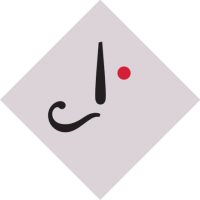 SiddharthaS
Michigan, United States
My hibernation has lasted almost two years. The main reason was I did not have anything special to contribute. AC's birth anniversary two days back (September 15, 2017) prompts me to reappear with this topic.
I am thinking primarily in terms of M. Poirot and Miss Marple here. Both have their own unique approach to a whodunit. Miss Marple has her unerring instinct developed through village parallels for looking at a given character with suspicion. Poirot primarily goes by observation and reason, although he too acknowledges the relevance of the "psychology of the individual", whether the victim or the yet-to-be-identified culprit. Miss Marple's use of insights into human behavior tend to be anecdotal rather than scientific. In that she has an advantage over the reader or even Poirot himself.
Given that the baffling mystery must be solved by the last chapter, how might Poirot mysteries have unfolded if Miss Marple were there instead of him? Likewise, how differently would Poirot arrive at the Truth if he were to be involved instead of Miss Marple?
Let us try replacing Poirot by Jane Marple in say "Death in the Clouds". How would she have managed to get insights into the many passengers of diverse background that came together briefly on that fatal fight. Would she have sought that list of carry-on items like Poirot did? Perhaps yes. After all, in "Body in the Library" she uses a simple criterion to zero-in on a specific girl from the many being screened by the Police who might know something of interest.
And how about Miss Marple being the sleuth in "Five Little Pigs" instead of Poirot? This one mystery was eminently suited for Miss Marple's unique expertise and approach to investigating Crime. I doubt though that her gentle nature would ever have provoked the retired governess to provide the dignified admonishment she handed to Poirot - "I am not accustomed to having my word doubted, M. Poirot".
I have deliberately left the framework open for exploration. Also, although I have picked these two mysteries, feel free to choose other books to discuss if you prefer.