Crooked House - Who did the 'long sigh' in Chapter 19?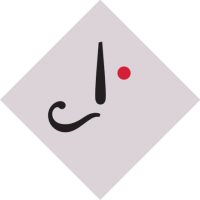 ytbpom
Malang, Indonesia
Hi there, after read "Crooked House", I'm just curious if anyone can explain this event on chapter 19:
"There was a moment's silence. Josephine's eyes, solemn and unwinking, were fixed on Clemency. A sound like a long sigh, reached my ears. I swung sharply round. Edith de Haviland stood half way down the staircase - but I did not think it was she who had sighed. The sound had come from behind the door through which Josephine had just come.
I stepped sharply across to it and yanked it open. There was no one to be seen. Nevertheless I was seriously disturbed. Someone had stood just within that door and had heard those words of Josephine's. I went back and took Josephine by the arm. She was eating her apple and staring stolidly at Clemency. Behind the solemnity there was, I thought, a certain malignant satisfaction."
We know that it couldn't be the murderer, because the murderer is in that room with Charles. Anybody know who that could be?