His Steps Were Hesitant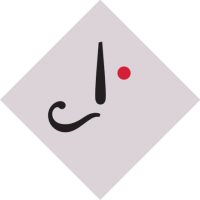 PrashanttNair
Jharkhand, India
His steps were hesitant. It was the hours of afternoon-not so hot, not so bad. He had a long path to cover.
'Nice' an unknown passerby remarked.The man was about to thank, but a voice ringed in his mind- the voice of his wife 'These doesn't suit you. You are an old man now'.
He looked around in vague, searched for a moment to stealthily shed it off - he too disliked the coat now. He removed his coat. She was right, he thought, it was surely looking odd on him.
But he was wasting time; his three friends might be desperately waiting for him. He should hasten his steps, he thought. Or should he not? Their company felt distasteful these days.
Was it because of his wife, he thought deeply.
They were the best four in their place, long back. Those splendid days, hours! He was soon to meet them after nearly 5 years. He missed them during all those blank years. Did they miss him, he wondered?
He had reached half the path. He became hesitant yet again. His wife's voice were disturbing him - 'They are happy even without you.Always.They don't need you'.
The pain was unbearable but he couldn't cry loud. He put his hand in pocket and checked the thing. It was there.ok.The warm gentle breeze, the sight of greenery on both sides of the long path were soothing him a bit.
He reached the door of the friend's house. As he was about to knock it, her voice said once again - 'They tease you on your back. You are a fool in front of them'.
He fired back ' No, they like me!'. Had he ever replied so or did he just imagine it? He could hear sharp and thin laughs, were they making fun of him, really?
He had to knock the door, and he knocked it. The door was opened and he was welcomed in. Surely they liked him. he thought.
It was a nice get together - food, talks, laughs.But, one thing was still unclear to him - were they ridiculing him? May be at least in their hearts?
He was the best among the four, during those good days.Now, only he was the one with lesser money, lesser fate, and lesser happiness. Even his only son was in asylum.
More foods were brought, more cheerful faces around, more noices, laughs.But, he was not in that fit of happiness like at other times. He was desperate to know - Were they ridiculing me?'
For few minutes, the others went to nearby rooms. He now didn't want to join them anymore. He was getting too negative, he thought.'No, no, they are my friends.'
'Your were never their friend' her voice again!
Few hours passed, it was time to leave and he left. He was on the same path once again, memories of few stones and pits just avoided by him in the earlier journey. He checked the thing in pocket again. He was relaxed.
No, his anguish was not over yet, he searched for a calm place to sit. He spend unknown hours there only to find a dull morning the next day. He collected the local newspaper with the scrap of news headline on it -
''A lady found dead in 56 square lane, house 20"
That was his own house, he had killed her himself. She reminded him of his pains - the fact that he was not wanted, not liked by his friends anymore. The poison in his pocket was not injustice for her - she was brutal.
He was waiting for the more recent news - of the deaths of his other three friends. He is still good as always. Why didn't they like him anymore? He was yet undecided, should he die now? But, his poor son might be waiting for him.
###
Tagged: