"Fixing" HALLOWE'EN PARTY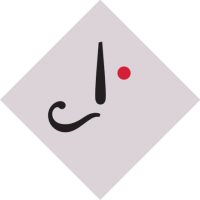 JRF
Ontario, Canada
Spoiler Alert! This discussion contains revealing detailing about Hallowe'en Party.
While I have read all of Agatha Christie books, there are a select number that I love to re-read. A Murder is Announced, Murder is Easy, Funerals are Fatal - these, among others, hold a special place in my affections. Perfect mysteries. Perfect characterizations. Perfect murders. Perfect motives. Perfect resolutions.
An anomaly among my list of favourites has always been Hallowe'en Party, a later Agatha Christie title that almost never figures as a fan favourite. And i can see why -- you have an out-of-left field resolution, repetitive dialogue, muddled characterizations, an over reliance on co-incidence and plot holes you could drive a truck through. Cases in point:
* A resolution that fingers two characters who don't have even one interaction in the story
* A never-ending barrage of characters sounding off about England deinstitutionalizing mental patients
* A lazy plot contrivance about a forged will, without any real sense as to why
* A murder in retrospective plot with lots of murder potentials (a school teacher, a legal clerk) but one that ignores the most obvious (man with polio struck by a car)
* A confusing timeline (did the aunt die before or after the man with polio was struck by a car?)
* A poor depiction of mothers (Joyce's and Miranda's)
Despite its flaws, I love Hallowe'en Party. I love the Hallowe'en theme. I love Ariadne Oliver in the book. I love the concept (boastful child says she has witnessed a murder and then is murdered herself). I love the garden. I love Hercule's description of Michael when he first meets him in the garden. I love Mrs. Llewellyn-Smythe (though she doesn't even appear in the book). I love half of the murder resolution (the one involving a vase).
It seems likely to me that as one of her later book, Ms. Christie tripped up in executing what I think could have been one of her best. In the hopes that I don't raise the wrath of her fans, part of me wishes that it could be possible to go in to "fix" some of the elements of the novel that make it less than perfect. This is what I would fix:
* the confusing time-line
* I would have the two murderers meet
* I would rejig the character of Miranda's mother and her relationship to Michael
Would others like to see a "fixed" Hallowe'en Party?