Earlier Mystery Man Games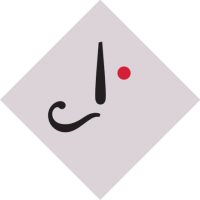 GKCfan
Wisconsin, United States
Hello everyone–
A recent clue on the Mystery Man Facebook page referred to an earlier mystery man game. It occurs to me that many players may not be familiar with the previous versions of the game (this is the fourth game), and I thought I should give a spoiler-free description of the game.
In 2010, the first Mystery Man game revolved around a series of clues being released on a regular basis, usually in groups of three, with each clue being released over a period of days. Put together, these three (sometimes four) clues would point to the direction of something connected to Agatha Christie. Upon deciphering the clues, the player could go somewhere on www.agathachristie.com that was connected to the clues, and somewhere on the page would be a link to a major clue leading to the identity of the Mystery Man. The link could be an entire sentence, a word, or even a period. Clicking on it would lead to the clue.
The 2011 and 2012 games were very different, but they all required at least a basic knowledge of Christie's work. This year's Mystery Man game seems (so far) to be mirroring the first Mystery Man game. So, study the clues, begin your search, and study the website carefully and ignore nothing. Sometimes the only way to find a clue is through trial and error.
Also, please, NO DIRECT ANSWERS. Don't say "go to this page– the link's right here." That will spoil the fun. Bear in mind, this game isn't meant to be frustrating. You can leave oblique hints and encouragement, but your comments should be meant to guide other players in the right direction, rather than provide the answer. Remember, the getting of wisdom is no match for the thrill of the chase, and those who take the longer road shall reap their reward!
So, have fun, and don't act like you're in competition with the hundreds of other players. Act like we're all on the same team, helping each other out, and providing hints and encouragement when needed. That way, we all win.
Sincerely,
GKCfan