Miss Marple, Hercule Poirot, Dame Rutherford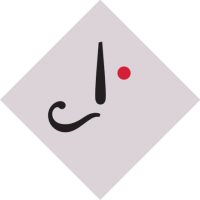 SiddharthaS
Michigan, United States
Miss Marple's ability to draw parallels between the characters around the murder with personalities she has met in the past confers a unique but unfair advantage to her over the reader. In a way it is like the "woman's instinct" that Agatha Christie's caricature of herself, Ariadne Oliver, lays her stock on, confidently suspecting each of the characters in turn, of being the perpetrator. Only, Miss Marple's first instinct invariably turn out to be correct.
Contrast this with other Christie mysteries, specially those starring Hercule Poirot. He has access to no information other than what the reader also has. Yet Poirot alone draws the correct interpretations and arrives at the solution to the mystery. That is why I believe Hercule Poirot mysteries are more fair to the reader than Miss Marple's. And that is why I like Poirot better than Miss Marple.
BTW, Christie has dedicated one of her mysteries ("The Mirror Cracked" ?) to Margaret Rutherford, "in admiration". Was this because AC was happy with MR's portrayal of MM? IMO Dame Rutherford's robust personality and her adventurous portrayals could not have been more in contrast with Jane Marple's slim, gentle, and "fly on the wall" personality portrayed in Christie's books. Rutherford's performances as Miss Marple were more like caricatures, and not convincing at all, as far as I am concerned.
Tagged: