Taking Disgraceful Liberties with Christie's Loyalty to and Faith in British Justice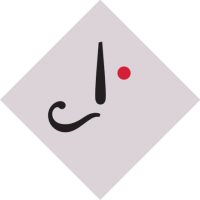 SiddharthaS
Michigan, United States
Agatha Christie took care to ensure that fairness of Justice was not compromised in her books. The judicial system she had in mind sided on the side of the possibility of innocence on part of the accused unless there was overwhelming proof of guilt. "Ten murderers may go free, but a single innocent person should not be hanged", seemed to be at the back of her mind as she wrote her books.
In MMID, the policeman who catches the murderer suspects he is innocent, and gets Poirot to prove innocence and save him. Only in one instance (I won't name it here) there is a reference to an innocent man having been executed for murder. In the end it turns out he was not all that innocent after all. In another well known story, the so called "hanging judge" is popularly accused of having sent an innocent man to the gallows, but there is no truth in that accusation. In FLP, the accused is wrongfully sentenced to life in prison for her husband's murder, but Christie stops short of letting the Justice System cross the red line and execute the woman.
All this is tells us that Christie looked at British Justice with reverence and did not care to dwell on the macabre to attract readers.
Against such a background, the TV version of FLP starring David Suchet not only changes the script sentencing the innocent accused to death, but actually shows her being hanged. There was absolutely no need to resort to this cheapening of the story plot even in a TV episode produced in the late twentieth century. The plot was brilliant and more than able to stand firmly on its own legs; there was no need to add this "spice".
In fact, too many TV versions of Christies novels show executions being carried out. Why this fascination with the macabre? Christie did not deserve this disgrace!
Tagged: