All rise for a brand new TV adaptation of short story, The Witness for the Prosecution.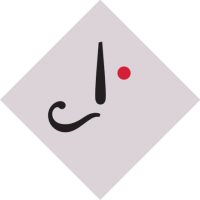 Tuppence
City of London, United Kingdom
Following the success of last year's three-part thriller And Then There Were None, Agatha Christie will be back on your screens this year with a new two-part adaptation of Christie's 1925 short story, 'The Witness for the Prosecution'. Adapted by Sarah Phelps (And Then There Were None, The Casual Vacancy) and directed by Julian Jarrold (The Crown, The Girl), The Witness for the Prosecution will be co-produced by Mammoth Screen and Agatha Christie Productions.
1920s London. A murder, brutal and bloodthirsty, has stained the plush carpets of a handsome London townhouse. The victim is the glamorous and enormously rich Emily French. All the evidence points to Leonard Vole, a young chancer to whom the heiress left her vast fortune and who ruthlessly took her life. At least, this is the story that Emily's dedicated housekeeper Janet Mackenzie stands by in court. Leonard however, is adamant that his partner, the enigmatic chorus girl Romaine, can prove his innocence.
We will keep you updated on the progress of the adaptation as it happens.