Bantam Agatha Christie Mystery collection for sale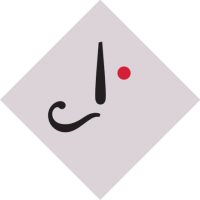 serena859
san diego
Hi there, I thought this would be the best place to let people know I have an 80 book collection that it's time to find a new home. Only one book has water damage on the back cover, all the other books are in very good condition as I've never read them. There are a couple dings & smudges on the covers of just a few. The spines on most are very tight as they've never been opened. Here is the list that I have:
a caribbean mystery
a holiday for murder
a murder is announced
a pocketful of rye
absent in the spring
an autobiography
and then there were none
appointment with death
at bertram's hotel
cards on the table
cat among the pigeons
crooked house
curtain
dead man's folly
death comes as the end
death in the air
death on the nile
double sin and other stories
dumb witness
easy to kill
elephants can remember
endless night
evil under the sun
funerals are fatal
hallowe'en party
hickory dickory death
mr parker pyne, detective
mrs mcginty's dead
murder in mesopotamia
murder in retrospect
murder in the mews
murder on the links
murder on the orient express
murder with mirrors
n or m?
nemesis
ordeal by innocence
partners in crime
passenger to frankfurt
peril at end house
poems
poirot investigates
postern of fate


remembered death
sad cypress
sleeping murder
so many steps to death
star over bethlehem
taken at the flood
the abc murders
the big four
the body in the library
the clocks
the golden ball and other stories
the hollow
the labors of hercules
the man in the brown suit
the mirror crack'd
the moving finger
the murder at the vicarage
the murder of roger ackroyd
the mysterious affair at styles
the mysterious mr quin
the mystery of the blue train
the pale horse
the patriotic murders
the regatta mystery and other stories
the secret adversary
the secret of chimneys
the seven dials mystery
the sittaford mystery
the Tuesday club murders
the under dog and other stories
the witness for the prosecution
third girl
thirteen at dinner
three blind mice and other stories
towards zero
what mrs mcgillicuddy saw!
why didn't they ask evans?



I guess if anyone is interested, let me know. Please feel free to ask any questions. If you're in San Diego, pick up would be the best option otherwise I will have to ship in multiple boxes & shipping isn't going to be cheap. I can send media mail which will help on the cost.

Thanks!