The Witness for the Prosecution 2016 Adaptation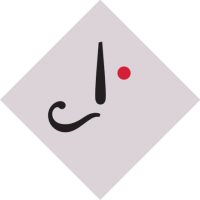 Tuppence
City of London, United Kingdom
Filming begins today in Liverpool on The Witness For The Prosecution, a major adaptation by Sarah Phelps of Agatha Christie's classic title. This new two-part drama reunites the team behind last December's And Then There Were None.
Adapted from Christie's 23-page short story of the same title, The Witness For The Prosecution will be directed by the acclaimed film and television director, Julian Jarrold (Kinky Boots, Becoming Jane, The Girl, Appropriate Adult) and produced by Colin Wratten, (The Musketeers, One Of Us).
The all-star cast includes Toby Jones as Mayhew (Detectorists, Marvellous), Andrea Riseborough as Romaine (Birdman, Bloodlines), Kim Cattrall as Emily (Any Human Heart, Sex and the City), David Haig as Carter (Penny Dreadful, Mo), Billy Howle as Leonard (The Sense of an Ending, Cider with Rosie), and Monica Dolan as Janet (Eye in the Sky, The Casual Vacancy).
Find out about the cast and the adaptation here http://bit.ly/2bcsHVs