October's Book of the Month - The Pale Horse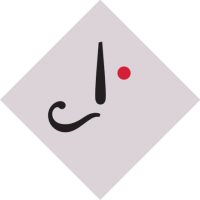 Tuppence
City of London, United Kingdom
When an elderly priest is murdered, the killer searches the victim so roughly that his already ragged cassock is torn in the process. What was the killer looking for? And what had a dying woman confided to the priest on her death bed only hours earlier?
Mark Easterbrook and his sidekick Ginger Corrigan are determined to find out. Maybe the three women who run The Pale Horse public house, and who are rumoured to practice the 'Dark Arts', can provide some answers?
This month we delve into one of Agatha Christie's darkest stories, The Pale Horse. The story, published in the UK in 1961, reflects a supernatural tone which is only really evident in a few of Christie's novels. In The Pale Horse three "witches" claim to possess the power to curse people to death, but as the plot thickens it appears that all is not as it seems.
When Agatha Christie wrote this story she had in her mind a man that she had met almost fifty years earlier. The man in question was pharmacist Mr P who instructed Christie in the preparation and dispensing of drugs during the First World War. Leave your thoughts and questions about
The Pale Horse
here.
Tagged: