November's Book of the Month - Third Girl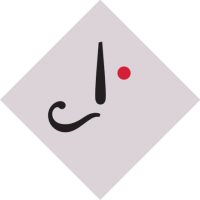 Tuppence
City of London, United Kingdom
Three young women share a London flat. The first is a coolly efficient personal secretary; the second is an artist; and the third interrupts Hercule Poirot's breakfast of brioche and hot chocolate insisting that she is a murderer – and then promptly disappears.
Slowly, Poirot learns of the rumours surrounding the mysterious third girl, her family – and her disappearance. Yet hard evidence is needed before the great detective can pronounce her guilty, innocent or insane…
This November we're reading Agatha Christie's novel Third Girl which was first published in the UK 50 years ago this month. Written towards the end of Agatha Christie's career, Third Girl is the thirtieth full length novel to feature her famous Belgian detective, and is notable for being one of Christie's first novels in many years where Poirot is present from the very beginning to the end. Whilst Third Girl isn't seen as one of Christie's greatest accomplishments, the story gives readers an insight into how Agatha Christie viewed the swinging sixties.

Leave your thoughts and questions about this story below. Did you enjoy it? Or will you be reading it for the first time this month?