Other Crime Writers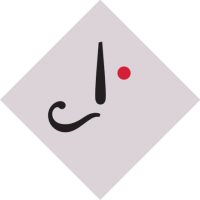 TuppenceBeresford
Hertford, United Kingdom
Do you read any other authors? I didn't read crime fiction at all until I discovered Agatha Christie but after reading Partners in Crime, I started reading the authors whose works the short stories are based on. I also read Dorothy L Sayers and Reginald Hill.
My top 5
1. I'm sure you can guess.
2. AEW Mason - one of the authors parodied in Partners in Crime. Exciting stories and very amusing dialogue.
3. Reginald Hill - very intricate plots, lively characters and I find it quite difficult to guess the murderer because I have enough to do remembering the strands of the plot.
4. Anthony Berkeley - I've only read one of his (Jumping Jenny) and I completely disagreed with the ending on moral grounds but I found the characters very likeable.
5. Arthur Conan Doyle - not so keen on the novels but I really enjoy the short stories and the Holmes/Watson relationship.
Others:
Dorothy Sayers (great plots but I keep getting the characters confused)
R. Austin Freeman (I find the science fascinating)
Edgar Wallace (I loved the idea of it but found it boring to read about which I'm sure it my fault)
PD James (maybe I need to try her again - I read Death Comes to Pemberley which just didn't work for me as a Pride & Prejudice sequel)
GK Chesterton (some stories were really gripping)
I have Herbert George Jenkins on my bookshelf along with more AEW Mason and Anthony Berkeley. Plus ten Agatha Christie novels and six plays. I read a few other genres so it'll take me a while to read them all but I have a lot to look forward to.