Mystery Man Game Walkthrough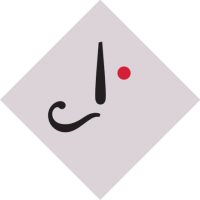 GKCfan
Wisconsin, United States
ATTWN MYSTERY MAN GAME WALKTHROUGH
By Chris Chan (GKCfan)
Two and a half years ago, right after I closed the case of the Fourth Mystery Man, I received a message from someone purporting to be the Fifth Mystery Man, warning me that he had another puzzle planned. As the months passed, I started to think that perhaps it was all just a false alarm, but just over two weeks ago I got the following message from him:
Hello GKCfan–
I know that you and your friends at www.agathachristie.com were quite successful at tracking down the last four Mystery Men, but I doubt that you'll find it as easy to track down me. Are you aware that the props for the recent television production of And Then There Were None were placed on display recently? I have stolen the ten little soldier boys used in the miniseries, and I have hidden links to finding them through the discussion boards on the official Agatha Christie website: http://community.agathachristie.com.
Over the next two weeks, every day from Monday through Friday (I'll take the weekend off), I will provide a series of three clues leading you to a discussion thread on the website. When you've figured out what the three clues refer to, search the discussion board, until you find how I've altered one of the discussion posts. You'll find the stolen soldier boy, some information about And Then There Were None, and a clue to my identity. Find all ten soldier boys, and you'll be able to figure out who I am.
Here's a hint: I'm a thief– but not a murderer– from one of Agatha Christie's mysteries. That's all the help you'll get for now. Catch me if you can!
Very sincerely yours,
The Fifth Mystery Man
As scheduled, on Day One, I received the following three clues:
1) Dedicated to a dog! 

2) Thanks, James Elroy Flecker! 

3) It's not nice to mark up books like that, even if you are trying to expose a murderer!
I immediately realized that the book in question was Postern of Fate. Christie dedicated the novel "To Hannibal and his master," a reference to the dog in the book, who was based on Christie's own dog. James Elroy Flecker wrote the poem Gates of Damascus, from which the phrase "Postern of Fate" is quoted. And some books in the novel are marked up to spell out clues. I followed the clues here: (http://community.agathachristie.com/discussion/70/postern-of-fate/p3), and tracked down the first little soldier boy.
Tagged: