Who is the Mystery Man?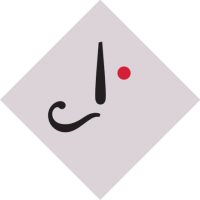 LL88
Sofiya, Bulgaria
I hope it is proper for such a separate topic.
We are on about the half of the story. Here you can discuss who you think the Mystery Man is and what is their motive.
Do tell what you make from all deaths as of now, how you interpret the visions, the interviews with each character and what you think has happened in the past or behind the scenes to make the Mystery Man want all these deaths.

To start, as of now I think I found what I was looking for. Fern said in her last comment the following: "What's my past crime you ask? I honestly don't know, maybe I do deserve this, maybe it's all my fault." That makes me think that nevertheless when she dies, she might be the real victim the murderer wants, and the rest are just to hide the real motive for killing her, which would expose the murderer (just like in one Christie's novel).
Other than this, I think another motive could be justice or revenge. For the former - I do not see who is suitable of taking the role of a judge; it should be someone who knows about their past crimes and that they got away with them ones. For the latter - what connects all of the rest to one of them, who is the Mystery Man - I have not found as of now.
Please, tell your theories.